Here are some pictures of another method for sewing on the waistband and leg cuffs. This method requires less stretching of the materials.
Leaving the soaker inside out, put the leg cuffs inside the soaker matching up the raw edges.
Here's the leg cuff completely sewn in.
Do the same with the waistband.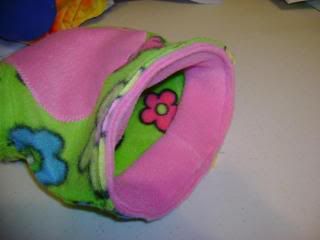 Here's the finished soaker.